consumer application details
---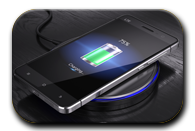 wireless charger
Wireless chargers have become a popular technology to simplify charging portable electronic products. Current models function through the use of an electromagnetic induction field generated around a primary coil, which is induced via efficient and rapid switching MOSFETs. It is critical that conduction and switching losses are minimized in all semiconductor devices to achieve a high level of efficiency. Central Semiconductor's diverse portfolio contains highly efficient rectifiers, MOSFETs, and protection devices ideal for wireless charging systems.
---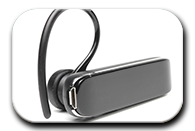 bluetooth headset
Today's sleek headset designs require semiconductors that have a very small footprint and a very low package profile. At the same time, since battery life of headsets is critical, semiconductor components must be very efficient in terms of energy consumption. Not to be overlooked is the need for ESD protection that arises from frequent human contact with headset controls. Central Semiconductor has a complete line of discrete semiconductors that satisfies all of these rigorous design requirements.
---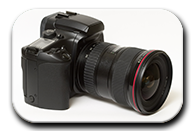 digital camera
With each new generation of digital cameras, consumers expect to capture higher resolution images, store more video, offer more features and, subsequently, transfer increasing amounts of information at faster data rates. The convergence of these demands requires semiconductors to be increasingly energy efficient, smaller in size, impervious to ESD transients and lower in parasitic value, thus facilitating faster data rates. Central Semiconductor manufactures discrete semiconductors that satisfy the rigorous design demands of these products. Central's devices are used in all major building blocks of digital camera design.
---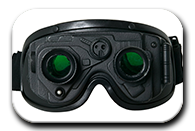 night vision technology
The design of state of the art Night Vision Technology (NVT) systems requires semiconductors that combine small form factor, high power density and elevated levels of energy efficiency. Central Semiconductor understands these requirements and has a long history of supplying discrete semiconductors to the world's most demanding NVT designers and manufacturers.
---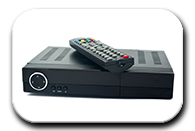 set top box
Today, digital set-top boxes serve as a communications hub in the home by integrating programming, VoIP, web browsing, recording and video on demand. Central Semiconductor has a broad offering of energy efficient, fast switching and low capacitance products designed to meet the ever-increasing data rates and functionality of set-top boxes.
---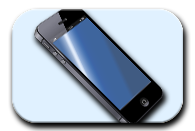 smartphone
Today's portable communication devices must provide increased functionality in smaller (thinner) cases and, at the same time, provide increased battery life. Central's Schottkys, MOSFETs, and low VCE(SAT) transistors satisfy the demands of energy efficiency and small size. Central's ultra-small, low profile SMD packages are among the thinnest in the industry and provide enhanced energy efficiency.
---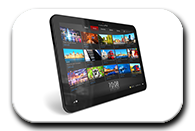 tablet
The slim profile of tablet devices necessitates semiconductor component packages that are up to 75% thinner than their predecessors, without compromising electrical performance. Concurrently, tablet designers are being asked to improve overall energy efficiency and to protect sensitive integrated circuits from harmful ESD transients. In the face of these design challenges, Central Semiconductor offers a complete solution of low profile and energy efficient discrete components and a full offering of ESD protection products.