over 45 years of exceptional quality
In a world where imperfection is all too often accepted, Central constantly monitors its manufacturing processes and business practices to achieve perfect quality products and outstanding service. Continuous improvement opportunities are regularly identified and implemented from within the organization.
Central's in-process quality controls assure that every device meets its strict standards of excellence. Statistical Process Control (SPC) is used to detect any variations during the manufacturing process.
Automated and manual production testing is performed to ensure devices meet electrical specifications and lot-to-lot consistency. Wafers and assembled devices are 100% tested using the latest high-speed test equipment.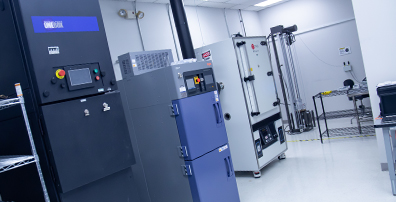 ---
quality policy
Central defines Quality as Complete Customer Satisfaction.
o
We are dedicated to manufacturing Competitively Priced, Quality Products delivered on time and professionally serviced.
o
We define Excellence as surpassing our customers' expectations.
o
Our perpetual challenge is the pursuit of Achieving Excellence in everything we do, and we strive to accomplish this by utilizing Ongoing Training and focusing on Continuous Improvement.
o
We recognize that Customer Satisfaction results in Repeat Business.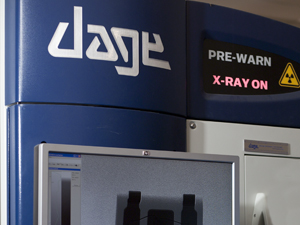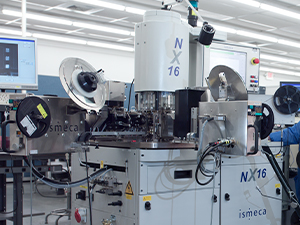 ---
Central is an ISO 9001:2015 certified manufacturer.
Click below for PDF version.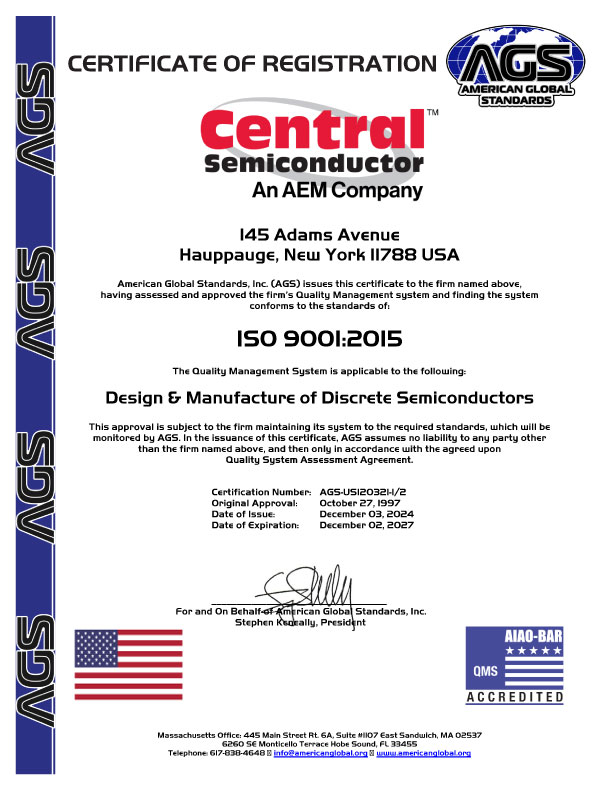 ---
quality manual
quality management system
Central's Quality Manual is used internally to guide Central's members through the requirements of the ISO standards that must be met and maintained in order to ensure customer satisfaction, continuous improvement, and to sustain an empowered work force.
Externally, this manual is used to introduce Central's Quality Management System (QMS) to customers and other external organizations or individuals. This manual will familiarize others with the controls that have been implemented by Central, while assuring that the integrity of the QMS is maintained and is focused on customer satisfaction and continuous improvement.
Click the button below to download the quality manual PDF.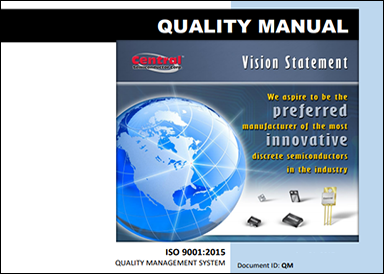 Must have a registered my.Centralsemi account and be logged in to view.
---
product quality reporting
product quality analysis
The Central team is driven to ensure that customers receive the highest quality products. In the rare occasion when a failure does occur, Central has created an online
product quality analysis
(PQA) tool that allows customers to submit an issue for failure analysis with just a few key strokes. Customers can then track and review progress of the analysis in real time from anywhere in the world..
As with Central's commitment to Quality, our goal is to exceed customers' expectations. This commitment is evident in Central's outstanding average PQA closure time, which is well below the industry standard.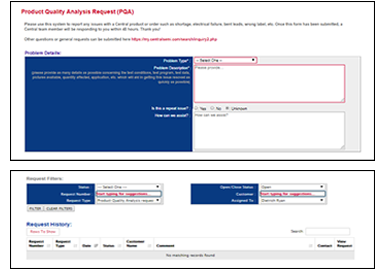 Must have a registered my.Centralsemi account and be logged in to use.
---
Central Semiconductor Corp. Statement and Policy: Counterfeit Components
Counterfeit products in the semiconductor industry are a serious and widespread problem. According to various industry experts, counterfeiting continues to plague the electronics supply chain and is escalating despite measures taken by governments and industry associations to limit it.
The illegal act of manufacturing or distributing counterfeit devices adversely affects the Central Semiconductor brand and the value of our products. As a manufacturer of excellent quality, highly reliable discrete semiconductors for over forty years, we are committed to protecting our reputation and our customers by helping to combat this growing concern. Accordingly, to ensure authentic Central Semiconductor devices, we strongly encourage and recommend that customers purchase only through our authorized channels: directly from Central Semiconductor Corp., through a franchised or authorized distributor, or by contacting an authorized manufacturer's representative for Central Semiconductor products. Additionally, only purchases made through these authorized channels will be supported and warrantied.