our mission... your complete satisfaction
At Central Semiconductor, we're serious about discrete semiconductors. Our business is the pursuit of perfection in the devices we manufacture; the delivery of our products; and the services we provide; all the time, every time. To suit varying applications, our products are available in surface mount, through-hole, and bare die. We produce a wide range of standard devices, but we excel in custom, special, and other niche products and services. As we listen to customers and monitor industry changes, our product design teams are constantly developing new products to meet customers' ever-changing requirements, as well as industry trends.
Discretes are our only business. We maintain an extensive inventory of raw materials and finished goods so customers don't wait weeks or months for what they need. We welcome smaller quantity and special orders that our competitors brush aside, and we're always eager to explore inquiries for non-standard requirements. Every customer has a skilled Customer Relationship Manager/Regional Sales Manager team to coordinate all needs. Customer-focused, obsessed with quality, and dedicated to your complete satisfaction; that's what makes us different.
Our mission has always been to be a growing, profitable organization offering reliable, innovative products and outstanding service. Our primary goal is to exceed customers' expectations. Our Leadership Team fosters a customer-centered, dynamic corporate culture through leading by example, and providing ongoing training opportunities and positive feedback to our employees, whom we refer to as members. The care of our customers is the every-day commitment we endeavor to achieve, and feedback is always welcome.
---
company history

proven history of success
Since 1974, Central Semiconductor has been the go-to company for customers around the world who want innovative and reliable discrete semiconductors. Today, Central supplies leading-edge discretes for the hottest high-tech products, from wearable electronics to tablet computers to wireless products and smart devices. At the same time, Central continues to manufacture older technology devices still needed by many manufacturers of products with long life cycles.
forging a niche
In the late 1970s Central recognized that there was unfulfilled demand for trailing edge semiconductors. Many manufacturers left a gap when they began discontinuing production of germanium devices in favor of silicon. Central stepped in to fill this void and continued making germanium devices until the late 1980s. Since then, Central has remained dedicated to manufacturing many other trailing edge devices in legacy packages. Trailing edge devices allow for the extended life of older, but still useful end products, while avoiding the expense of costly redesigns.

from trailing edge to leading edge
To address the growing demand for miniaturization in the 1980s, Central expanded its product families to include surface mount devices. Then in the 1990s, Central entered the hybrid market to fill another void in the market, and began selling its products in wafer and bare die form.

Central today... and into the future
Smaller, more flexible, and more entrepreneurial than higher volume manufacturers, Central Semiconductor has ensured its product portfolio has continued to evolve. With its unique combination of support for trailing edge technology, innovation, and services, Central continues to build its reputation for manufacturing the highest-quality devices, delivered on time, with outstanding service, at reasonable prices. Solving customers' most challenging problems is the key to mutual future success. Central's mission and passion…complete customer satisfaction.
---
vision statement
We aspire to be the preferred manufacturer
of the most innovative discrete semiconductor solutions
in the industry.
---
core values
Central's leadership team developed its corporate core values to detail what drives the entire organization. Every Central team member is passionate about these principles that are used to guide our day-to-day interactions, as well as our strategic endeavors.

---
testimonials
"Central will always prioritize our requests ensuring timely order entry and quick quotation turnaround. Central Sales/CRM team works very closely with Materials dept. to ensure that inventory is available when needed. They always achieve customer satisfaction with professional service, quality devices and timely delivery."
Irene Wu, Macom Technology
"We needed parts that only Central could provide. They worked with us to ensure timely delivery, and afterwards were very helpful when we needed detailed info beyond the spec sheet. Overall, an excellent experience!"
Moritz Limpinsel, Antora Energy
"Central Semiconductor has been a critical supplier for over 20 years. Their 100% on time delivery and 100% quality rating are some of the reasons why we've been able to maintain such a long lasting relationship."
Andre Greenwich, Data Device Corporation (DDC)
"Central has excellent service, quality and flexibility, and always deliver my components on time with all the proper paper work and shipment information. We are in very difficult times and a lot of constrains with all the global supply chains but Central is delivering us on time."
Stephanie Chavez, ZF Electronics
"Central Semiconductor has been a long-term supplier for Apex Microtechnology. Central consistently ranks as one of our top suppliers on our quarterly supplier scorecard which measures quality, on time delivery and pricing. The team at Central is very responsive to our requests and they work closely with our engineering team on new designs. Out of the many suppliers we work with, Central is the one supplier I never have to worry about."
Joe Jacobson, Apex Microtechnology
"Central is always my go-to manufacturer and I know I will get quality product delivered on-time. My sales rep is outstanding and all manufacturers should have this level of support."
Justin Tang, Crystal Instruments Corp.
"The Central Semi team always commits to meeting requested delivery schedules. Outstanding customer service with quick turnaround and same day response."
Andrew Phan, Shinko Electric America
"Global Circuit Innovations (GCI) recently relied heavily upon Central Semiconductor with excellent results. Central Semiconductor had 100% of the mix of bipolar transistors, FET transistors and diodes that we required, in bare die form, that we needed to recreate an obsolete hybrid microcircuit for one of our customers. All of these items were available either in stock or with minimal lead times. Central Semiconductor came through when we needed them. Thank you, Central!"
Charlie Beebout, Global Circuit Innovations
"Central Semiconductor pursues innovation and perfection in their discrete semiconductors, combined with outstanding service. Watching them in action, it's clear they have a passion for satisfying engineers' most demanding design requirements for the latest applications. What's more, they are committed to the Hi-Rel market and maintaining legacy products. Together, Astute Electronics and Central Semiconductor Corp. are an exciting proposition."
Kev Baker, Franchise Division Manager, Astute Electronics
"Working with Central Semiconductor to get extra information was very simple and helped keep things on track. Central is a great company."
Michael K., Lockheed Martin
"Central Semiconductor has gone above and beyond the typical sample and datasheet requests. Their sales and technical teams provided the necessary additional data to allow our design to pass regulatory approvals. Special thanks to everyone for our special data requests."
Nick DeBlasio, Scott Safety
"We have used Central Semiconductor Corporation for our semiconductor requirements for over 20 years now. During this time they have supplied us with reliable parts and continue to do so. The customer service is par excellence. Sample requests from our design engineers are promptly entertained."
A. Matin, Production and Purchasing Manager
"My experience with "Central Semi" has been a great one!! Always on time, and always getting timely quotes!! Confirmations always emailed in a timely manner! Wish more vendors were like you!!"
Alice Rodriguez, GAI-Tronics Corp.
"We have distributed Central's products since 2008 in Spain. We have always received prompt and professional service in support of our customers. Central Semiconductor is a key partner in our business with high-tech companies."
Enric Cardona, SACOEL, S.A.
"Micronetics has been selling Central Semiconductor products for nearly 30 years and has only received superior service. All inquiries have been answered within less than 24 hours, confirmed delivery dates are for 100% sure to be delivered, and lead times are normal even in overheated boom times. Central still offers older packages years ago discontinued by other suppliers, and a whole range of new packages.
The quality of data and materials on Central's website are marvelous. All required data can be found fast and without problems.
The Central crew is well trained, highly motivated, always helpful and friendly no matter the questions asked from us or the customers.
Central is one of the top 5 suppliers on our whole linecard and our top semiconductor supplier."
Hartmut Kleiter, General Manager, Micronetics GmbH.
"I have been working with Central Semi for several years. My experience has been nothing less than outstanding.
Quotes, orders and expedites are handled very promptly and professionally by the entire sales team."
Mike Cole, M.S. Kennedy Corp.

---
engineering
new device development
Facing a design problem? Central's research and development team can meet the strictest custom design requirements and get the job done quickly.
experienced applications engineering
Selecting the right discretes from Central's vast portfolio of devices can be a daunting task. However, the process becomes easy with Central's parametric search tool and further, the involvement of its applications engineering group. These engineers are ready to assist product designers in making the right choices. Central's applications engineers also share their expertise by publishing articles and white papers on discrete devices and device applications.
advanced product analysis
A critical part of Central's constant effort to achieve perfect product quality is its ability to thoroughly analyze devices. Central's product analysis lab is equipped with state-of-the-art tools such as JEOL scanning electron microscope (SEM) with EDX. Devices can be inspected for metallurgical impurities and wire bonding connections can be verified.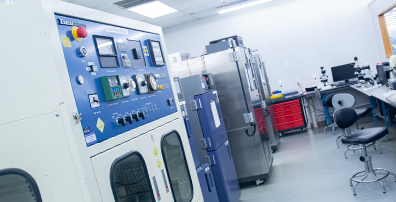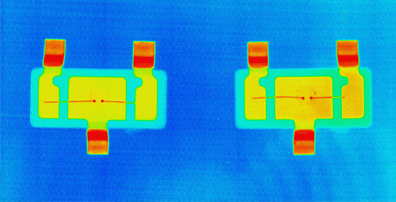 ---
manufacturing
wafer processing & device assembly
Central's extremely efficient manufacturing process uses carefully selected and approved foundries and assembly plants. High speed automated wafer probe, production testing, and marking & taping equipment are all features of Central's manufacturing model. For packaged devices, wafers are 100% tested in a Class 1000 cleanroom before assembly. After assembly, devices are returned to Central and are tested again to ensure the strictest quality standards are met.
product packing
Assembled devices are supplied bulk, ammopak or tape & reel. Bare die products are shipped as full wafers or in a variety of chip tray packing options.
inventory & shipping
To reduce production lead times during customers' peak demand cycles, Central maintains a substantial volume of wafers, raw materials, and finished goods in its warehouse. The benchmark for satisfactory on-time shipping is nothing less than 100%, and performance is constantly evaluated to that standard. All devices are shipped to customers around the globe from Central's Hauppauge, Long Island, New York headquarters, located approximately 50 miles/80 kilometers east of Manhattan.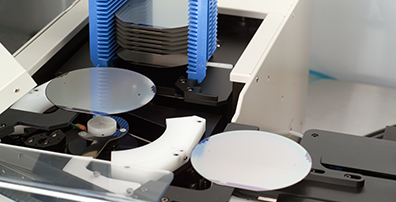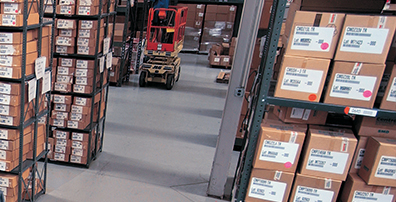 ---
quality
ISO certified
Central Semiconductor is an
ISO 9001:2015 certified manufacturer
. In a world where imperfection is all too often accepted, Central constantly monitors its manufacturing processes and business practices to achieve perfect quality products and outstanding service. Continuous improvement opportunities are regularly identified and implemented from within the organization.
outstanding commitment to quality
Our definition of quality is complete customer satisfaction.

We are dedicated to manufacturing competitively priced, quality products delivered on time and professionally serviced.

We define excellence as surpassing our customers' expectations.

Our perpetual challenge is the pursuit of achieving excellence in everything we do, and we strive to accomplish this by utilizing ongoing training for continuous improvement in all areas.

We recognize that customer satisfaction results in repeat business.
in process quality control
Central's in-process quality controls assure that every device meets its strict standards of excellence. Statistical Process Control (SPC) is used to detect any variations during the manufacturing process.
production testing
Automated and manual production testing is performed to ensure devices meet electrical specifications and lot-to-lot consistency. Wafers and assembled devices are 100% tested using the latest high-speed test equipment.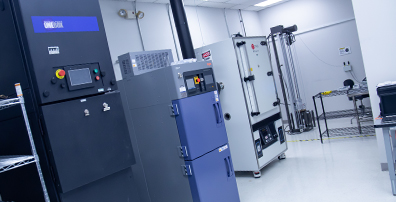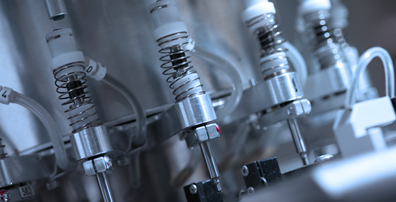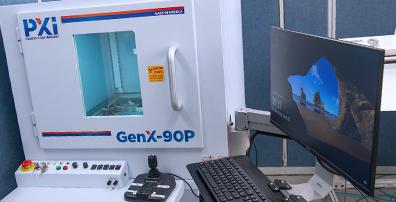 ---
the service you expect
sales & customer service
Outstanding service is one of the keys to longstanding success. Central's Sales team is staffed with knowledgeable professionals focused on completely satisfying customers and helping customers to overcome challenges. Central's unique approach eliminates the frustration often experienced when customers are transferred from one individual to another, having to explain themselves over and over again.
global customer support
Central has a multi-lingual extended sales channel, including Regional Sales Managers, Customer Relationship Managers, a network of franchised distributors, and local representatives, to provide support for customers outside the U.S. and Canada.
market research
Remaining competitive means staying in tune with industry trends and continuously designing new products to meet end-users' requirements. Central's Marketing team provides up-to-the-minute strategic information enabling the worldwide sales team to quickly respond to customers' needs and demands as new design challenges arise.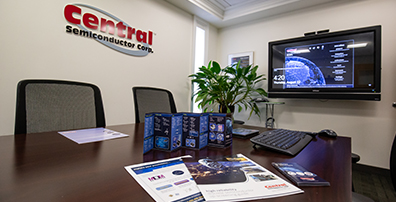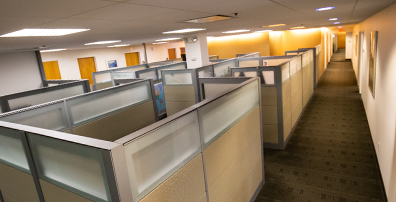 ---
product support
diminishing source product support
Central manufactures thousands of drop-in replacement devices to meet customers' demands for diminishing source and other End of Life (EOL) products. As long as there is reasonable demand, Central will continue to manufacture devices deemed EOL by other manufacturers. The Diminishing Source Product Support program helps customers to extend product life cycles without costly redesigns. To learn more about Central's legacy discrete products,
click here
.
special, selected, or custom
Special, selected, and custom devices make up a significant portion of Central's sales mix. Central has always been eager to evaluate the feasibility of any customer requirement and often these customer inquiries lead to new and exciting designs. These devices are developed in a variety of ways: by testing to selected parameters; by performing a special wafer diffusion to achieve the desired device characteristics; by up-screening products to meet customer-specific requirements; or by developing custom devices. Central's creativity in developing special, selected, and custom devices has solved many OEM design problems.
Just ask.
product samples
When samples of Central's products are needed, they are shipped free of charge by air. Each product sample includes a datasheet and any other required documentation.
sample kits
For customers' convenience, Central produces sample kits that include various devices within a specific product family or for a specific application. A variety of product specific kits are available such as small signal transistors, MOSFETS, rectifiers, current limiting diodes; discretes for LED lighting is an example of an application-specific sample kit. Central continues to develop new sample kits and welcomes customers' suggestions. For more information,
click here
.
reference design support
Central provides outstanding support to designers at integrated circuit manufacturing companies, all of whom need samples of discrete devices for their reference designs. At no cost, lab sample kits are custom configured to meet individual designers' requirements for the most commonly utilized devices. This highly successful program puts Central's devices in designers' hands for immediate use, eliminating any delay between idea and design testing.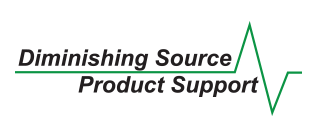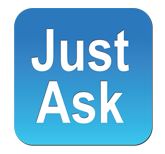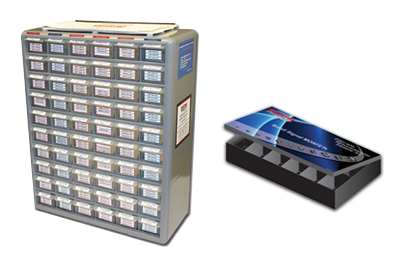 ---
supporting the community
Central Semiconductor and its members participate in many meaningful community events and activities all year round.
The Central team has always been very generous and is dedicated to helping fellow Long Island (LI) community members and others.