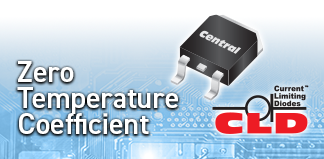 Zero Temperature Coefficient (ZTC) Current Limiting Diodes

regulator current 27.5mA - 575mA | maximum limiting voltage 1.5V - 2.0V

---
description
Central Semiconductor's CDCLD series Zero Temperature Coefficient (ZTC) Current Limiting Diodes (ZTC CLDs) are specifically intended for applications requiring constant current regulation, and were designed with a unique process which maintains constant current over a broad temperature range. This Zero Temperature Coefficient feature eliminates the need for additional resistors to compensate for variation in the current limit as a result of changes in temperature. The regulator current values range from 27.5mA to 575mA with a maximum limiting voltage (VL) from 1.5V to 2.0V.
Manufactured in the industry standard DPAK surface mount package, these Industry First devices are ideal for high intensity industrial and consumer lighting systems, as well as test/measurement equipment and standard LED applications.
Device specifications and curves may be found on the product brief and datasheet.
whitepaper
Explore the performance characteristic differences between MOSFET-based CLDs and traditional JFET CLDs.
Click below to download: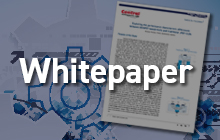 ---
features
Constant current range
Temperature independance
High stability over wide temperature range
Nominal current regulation at low voltage input
Available in bare die
benefits
Eliminates need for additional resistors
Active current source performance
Optimized for heat disspiation
LED lighting
test & measurement equipment
light dimming systems
infrastructure lighting
high intensity lighting systems