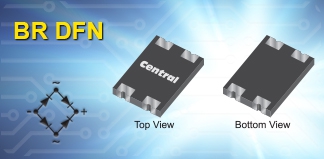 CBRDFSH Series Schottky Bridge Rectifiers in new BR DFN

1.0A & 2.0A, 40-100V | ideal for PoE and intelligent lighting

description
Central Semiconductor's
CBRDFSH Schottky Bridge Rectifier series
was designed to meet designers' requirements for smaller and lower profile devices needed to reduce overall product size.
This series provides a variety of current and voltage options. Each device is packaged in the low profile BR DFN surface mount case and features highly desirable energy efficiency. These full wave bridge rectifiers utilize individual glass passivated die to reduce leakage and improve performance and reliability. Ideal for any application requiring a space saving and energy efficient Schottky bridge rectifier, including Power over Ethernet (PoE) and intelligent lighting.
Device specifications and curves may be found on datasheets and product brief.
features
Low forward voltage as low as 500mV
High current range
Low profile BR DFN package (1.22mm)

benefits
Energy efficiency
Space savings
Low profile package
RoHS and REACH compliant
---
---
Immediate delivery through distribution: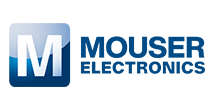 ---
Applications:
power over ethernet
intelligent lighting