your vision, our mission
discrete solutions for your design challenges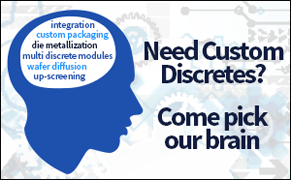 ---
Explore Central's customer-specific solutions
Bare Die
At the die level, special wafer diffusion may be the best solution. Central will diffuse wafers to yield the required electrical specifications for the requested device. The option of developing a monolithic die can also be explored. Custom backside metallization and marking may also be possible for certain die processes.
Integration
Central can combine multiple devices or monolithic die into a single package; integrating different device types into a single package often facilitates assembly cost reductions. This solution is ideal for space-saving designs or applications where an integrated design or design security is beneficial.
Packaging
Custom packages can be developed to meet specific requirements. Central excels at solving problems with board space that designers may have. Example: Customer required lower than standard profile small signal MOSFET, Central developed the CEDM7001VL & CEDM8001VL in a 0.32mm SOT-883VL package.
Testing
With the constant need to reduce costs, designers seek out commercial-off-the-shelf (COTS) products screened to military equivalents. Central continually invests in new test equipment to meet the requirements of military level and customer-specific screening. For bare die, Central can screen to MIL-PRF-38534, Class H and K equivalents; MIL-PRF-19500, Class HC and KC equivalents. Packaged devices can be screened to MIL-PRF-19500, JANTX, JANTXV, JANS equivalents. Central can also screen to customer specific source control drawings (SCDs).
Complete Solution
One or more of these capabilities may be combined to develop your complete solution. Click below for additional information on solutions provided:
applications product services custom device development up-screening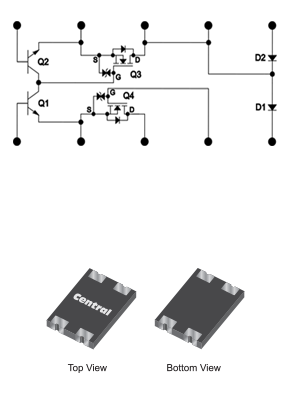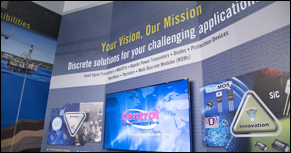 ---
Submit your design request
To get in touch with our engineering team, Central has developed an online inquiry system. Here, you may type a message telling us about your custom design requirements based on the capabilities explained in the section above. A member of our design team will then contact you via email to discuss your custom request.
---
Attending Electronica 2018? Register to book appointment
Booth location: Hall C5, Stand 134
Central's product design and development teams are driven to provide unique solutions to overcome your greatest challenges. Explore the possibilities of a custom discrete semiconductor solution at Central's Electronica booth from November 13-16, 2018. Our knowledgeable and innovative design team will be present to review your specific design requirements, with one-on-one meetings available to designers.
To insure a specific time slot to meet with our design team at Electronica, please register to book your appointment as soon as possible. Meeting slots of approximately 10-15 minutes are available from 10:00 to 16:00 from November 13-November 16. Meeting window subject to change.
How to register:
Email Central's event registration team at the link below with your name, company name, design project description, and requested meeting time.*
Await a confirmation email that your appointment has been reserved.
That's it! It's that simple. Visit Booth C5.134 at your reserved meeting time and tell us your design challenge.

Hall C5, Stand 134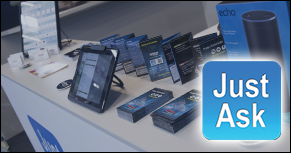 Register now, appointment slots are filling up!
---
*To read Central's Privacy Policy on the use of your data, please click here. Data will not be retained beyond event unless your authorization is given.